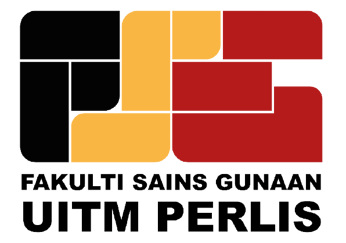 Bachelor of Science (Hons.) Physics (AS203)
AS203 | Sarjana Muda Sains (Kepujian) Fizik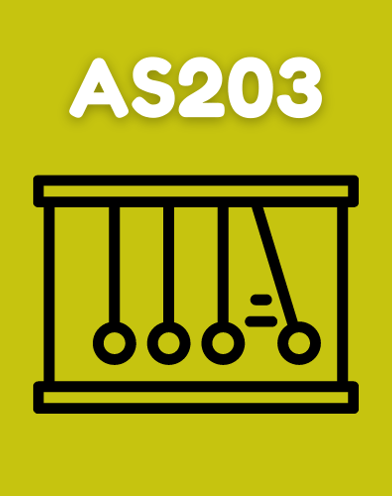 Bachelor's Degree (Hons.) Biology is 3.5 years program that emphasizes the mastery of fundamental physic concepts and methods in Theoretical and Applied Physics. In order to enhance the graduate compatibility, students are given the opportunity to choose advanced courses in three different physics areas: 1) Astrophysics and Nanotechnology, or 2) Sustainable Energy and Photovoltaic, or 3) Non-Destructive Testing (NDT). In addition, students will also learn programming principles and data mining. Our programme is certified by the Malaysians Qualification Agency (MQA).
| SPM: Credits in Bahasa Melayu,Mathematics,Additional Mathematics, Physics & pass English
| Matriculation KPM/Asasi Sains UiTM/Asasi Sains UM: Pass with CGPA at least 2.0
| Diploma: Graduates from Public Universities
| MUET: Band 1
| Matriculation KPM/Asasi Sains UiTM/Foundation: CGPA 2.30; Grade C+ (2.33) in Physics / Engineering Physics, Grade C (2.00) from Mathematics / Engineering Mathematics / Chemistry / Engineering Chemistry and MUET Band 2
| CGPA 2.00 with Dip. in Science, Engineering, Polymer/Food/Textile Technology, Industrial Chemistry, Computer Science, Medical Imaging, Pharmacy, and others.
| CGPA 2.50 with Diploma in other science fields with 2 years working experience in Engineering / Sciences & Technology (Physical) and MUET Band 2
| CGPA 2.30 with Grade C+ (NGMP) in Physics and Grade C (NGMP) in one of these subjects: Mathematics T/Further Mathematics T/Chemistry AND pass SPM with Mathematics July Paper and Physics, pass English and MUET Band 2
3.5 years; 7 semesters for full-time study
The curriculum is designed to be in line with the industry needs as well as preparing the students with relevant fundamentals such as:
• Sustainable Energy
• Solid State Physics
• Wave and Optics
• Thermal Physics
• Optoelectronics
• Astrophysics
• Classical Mechanics
• Computational Physics
• Electricity & Magnetism
• Digital & Analogue Electronics
• Photovoltaic Energy Systems
• Nanotechnology
• Properties of Functional Material
• Modern Physics: Relativity & Quantum
• Physics & Technology of Nondestructive Testing
• Quantum Physics
• Nanotechnology
• Optoelectronics
• Material Physics
• Ionic Materials
• Solid State Physics
• Radiations, Astronomy
• Computational Physics
• Photovoltaic Energy System
Use English as the main teaching language. The Programme requires the completion of 123 credits of core course and 6 months of Industrial Training. This program is designed to include the element of the Industrial Revolution 4.0.
Graduates can get jobs in both the public and private sectors such as research institutions, universities, and related activities such as:
* Quality Engineer
* NDT Engineer
* Oil & Gas Industry
* Meteorologist
* Industry Production
* Science Officer
* Field Service Engineer
* R&D Engineer
* Entrepreneur
> Dr Mohamad Fariz Mohamad Taib | Senior Lecturer FSG UiTM
> Dr Muhammad Umar Mohamad | Founder MUHamba Tuition Expert
> Fakhuruzi Mohammad | QAQC Engineer BIH Heaters Sdn. Bhd.
ADDRESS
Fakulti Sains Gunaan
Universiti Teknologi MARA, Cawangan Perlis, Kampus Arau, 02600
Arau, Perlis, Malaysia.